Estonian designers and architects visit Shanghai EXPO
10.11.2010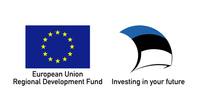 The Estonian Designers mission to China took place from October 4th until October 17th, 2010. The main objective of the joint project of Estonian designers and producers was to learn about the possibilities for providing design services in Shanghai and its surroundings, and to also study local production. The Designers visited the cities of Shanghai and Hangzhou, where at their presence the exhibition Astonishing Estonia was opened. Moreover, several business meetings were held at the Enterprise Estonia Shanghai office, as well as, at various design organizations, companies and museums.
On October 8th, a seminar covering the possibilities of different design services for the Chinese market was carried out at the Estonian EXPO pavilion. Representatives of three leading Chinese design companies gave a presentation about the market conditions in China, while presenting the work of designers in China. At the roundtable talks the Estonian designers took the chance to present their own works. The Chinese specialists were particularly impressed by our furniture designers' work and complimented that these models are definitely comparable with the best Scandinavian models. At the same evening, the exhibition Astonishing Estonia was opened in the Estonian Association of Designers organized a mission to China

Estonian EXPO Pavilion. In the exhibition, a selection of the plywood furniture, tables-chairs and lamps, as well as park benches in a city environment were presented. All items are depicted as miniature models with printed background posters on the walls. The exhibition was opened by the Commissioner General of the Estonian Pavilion at the EXPO Toomas Tiivel, the exhibition curator Tõnis Vellama and the representative of the Estonian Association of Designers Ilona Gurjanova. Present at the opening ceremony were several representatives of the local design companies, art critics from Shanghai's art and design museums, colleagues from other pavilions and representatives from Tallinn's twin city Hangzhou.

.